Muhammed Anas Yahiya, an Indian sprinter born on September 17, 1994, will compete in the Commonwealth Games 2022. He participated in the 400 meters and the 4 400 m relay at the 2016 Summer Olympics, and he holds the national record (45.24) in the 400 meters, which he established at the 2019 Czech Athletics Championships.
Muhammed Anas Yahiya Commonwealth Games 2022:
He competed in the 400m individual and 400m men's relay events at the 2018 Commonwealth Games in Jakarta, Indonesia, but did not win a medal.
Muhammed Anas Yahiya will compete in the 400m race at the Commonwealth Games in 2022, and Indian fans have great hopes for the two-time Olympian.
Early Life
He was born in Nilamel on September 17, 1994. Anas began his sports career at the Style Sports Academy in Nilamel. He initially trained in the long jump before switching to the 400 m by happenstance when his school team needed a last-minute replacement for a 400 m race. At the 2017 World University Games, his younger brother competed in the long jump.
Muhammed Anas Yahiya was born into a poor family in Nilamel, Kerala, India to the late Yahiya and Sheena. Muhammed Anas has one sibling, Muhammed Aness, who is an Indian athlete who competed in the Long Jump at the 2017 World University Games. He attended Sree Krishna College, which was part of Calicut University. He was the university's national representative.
Name

Muhammed Anas Yahiya 

Names earned
Nilamel Express 
Profession
Athlete (Sprinter)
Height (approx.)
in centimeters– 177 cm
in meters– 1.77 m
in feet & inches– 5' 10"
Weight (approx.)
in kilograms– 70 kg
in pounds– 154 lbs
Eye Colour
Brown
Hair Colour
Natural Black
Turned Pro
In 2016 at the 3rd Indian Grand Prix athletics event in Bangalore
International Debut
In 2016 at the Polish Athletics Championships
Coach/Mentor
• Galina Bukharina
• PB Jaikumar
• Mohammed Kunji
Event
Sprints
Records (main ones)
• Fastest Indian sprinter in the 400-meter category
• Second Indian to qualify for the finals in Commonwealth Games
Awards
Arjuna Award from the Government of India
Date of Birth
17 September 1994 (Saturday)
Age (as of 2021)
26 Years
Birthplace
Nilamel Village, Kerala
Nationality
Indian
Hometown
Nilamel, Kerala
School
• Nilamel MMHS School
• Mar Basil School, Kothamangalam
College/University
Sreekrishna College, Guruvayur
Educational Qualification
Graduate 
Hobbies
Talking with friends and family, playing online games, listening songs, watching movies
Marital Status
Unmarried
Wife/Spouse
N/A
Parents
Father– Late Yahiya (worked in Saudia Arabia)
Mother– Sheena
Siblings
Brother– Mohammed Anees
Career Highlights
Anas previously broke the national 400 m record in June 2016 at the Polish Athletics Championships, clocking 45.40 seconds, the precise qualifying time for the 2016 Olympics.
After Milkha Singh (1956 and 1960) and K. M. Binu (1961), he became the third Indian athlete to qualify for this Olympic event (2004).
Anas was a member of the relay team that broke the national 4 400m record in Bangalore in July 2016 and qualified for the Rio Olympics.
Anas, Kunhu Muhammed, Ayyasamy Dharun, and Arokia Rajiv clocked 3:00:91, breaking their own record of 3:02.17 set in Turkey four weeks earlier. This result ranked them 13th in the globe.
Anas won two silver medals and one gold medal at the 2018 Asian Games in the solo 400 m, men's 4400 m, and mixed 4400 m relays, respectively.
He finished fourth in the 400 m at the 2018 Commonwealth Games, although his men's 4400 m failed to complete.
Muhammed Anas Yahiya Records and Achievements:
Muhammed Anas won gold in the mixed 4400 m relays at the 2018 Asian Games, which were held in Jakarta, Indonesia.
Muhammed also earned two silver medals in the individual 400m and men's 4400m events at the 2018 Asian Games in Jakarta, Indonesia.
Muhammed Anas finished fourth in the men's 400 m event at the most recent Commonwealth Games.
Muhammed Anas Yahiya Height
He is blessed with an attractive personality which is enhanced by his black hair and black eyes. His height is 5 feet and 10 inches which is 177 centimeters. He follows a regular and healthy diet in order to keep himself healthy with a weight of 70 kg or 154 lbs.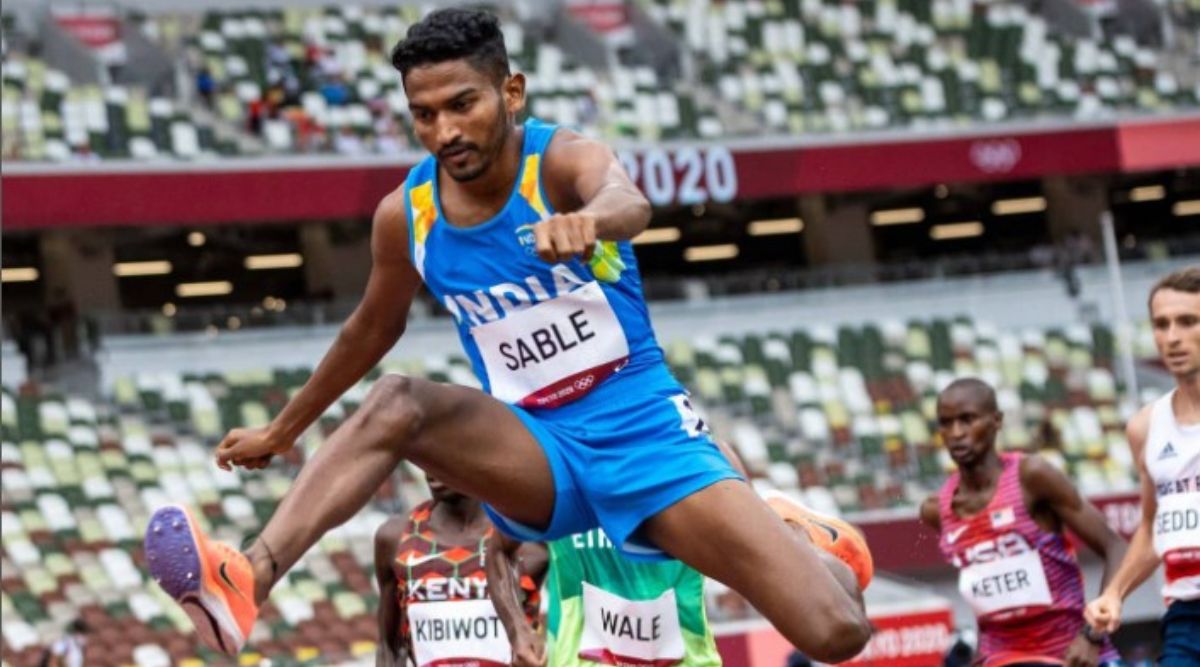 Muhammed Anas Yahiya Net Worth
According to some Internet sources, his estimated
net worth
is around $1 million approx.
Some Interesting Facts about Muhammed Anas Yahiya:
Muhammed Anas Yahiya is a sprinter from India who specializes in 400-meter races. After Milkha Singh and KM Binu, he is the third Indian male athlete to qualify for the 400-meter races at the Olympics.
Muhammed Anas Yahiya was born in a Kerala village. It was no surprise that he chose athletics because his father participated in the same sport.
Anas first considered pursuing a career in athletics after witnessing Usain Bolt win the gold medal at the 2008 Beijing Olympics.
He was known in his village as the quickest runner. Due to his large stature, he soon joined Style Sports Academy, Nilamel, where he was prepared for long jump events.
He became his school's long jump champion. Anas was chosen for his school's 400-meter team while his school was looking for a last-minute replacement for a 400-meter tournament.
He never looked back after that. He quickly started earning medals for the state and district teams. In 2012, he won gold at the Junior National Championships.
He earned silver in the 4x400m relay for Kerala at the national level in 2015. On May 7, 2015, he joined the Indian Navy as a seaman.
Kunhu Muhammed, Muhammed Anas, Ayyasamy Dharun, and Arokia Rajiv smashed the national record by finishing the race at 3:00:09 at the 3rd Indian Grand Prix athletics event in Bangalore in 2016.
In 2016, he stunned everyone by winning the 400-meter silver medal in his maiden attempt at the senior national games. That race was completed in less than 46 seconds. This was the turning point in his career.
Following that, he competed in the 2016 Polish Athletics Championships, where he ran a 400-meter race in 45.44 seconds, setting a new record. Not only that, but he qualified for the 2016 Rio Olympics, which will be hosted in Brazil.
He then advanced to the finals of the Rio Olympics, where he smashed his own record with a time of 45.40 seconds.
In the 2016 Rio Olympics, he ran into Usain Bolt. In an interview, he recalls meeting Usain Bolt for the first time.
In 2018, he earned three silver medals at the Asian Games in the individual 400m, men's 4*400m relay, and mixed 400m relay. One of the silver medals went to Hasan Abdalelah of Qatar, who ran the 400-meter race in 45.69 seconds.
He ran well in the Men 400-meter semi-final at the Commonwealth Games, finishing with a time of 45.44 seconds and ranking fourth among qualifiers.
Despite that performance, he missed out on a bronze medal from Jamaica's Javon Francis after coming fourth in the finals. He became the second Indian to reach the finals in the same event, following Milkha Singh in 1958. In the 400-meter race, he set a new national record of 45.31 seconds, breaking his previous best of 45.32 seconds.
But his best work was yet to come. Anas broke his own record in the 400-meter race category the same year, finishing in 45.21 seconds at the Czech Athletics Championships.
Anas was in Patiala at the time of the COVID outbreak, when he was preparing for the Tokyo Olympics 2020, which would be hosted in 2021.