Jyothi Yarraji, 22 years old, is India's fastest hurdler. She owns the women's 100m hurdles national record of 13.04 seconds. Jyothi has won both domestic and international competitions.
It is only a matter of time before we glimpse her true potential. She has accomplished some exceptional successes while training with British coach James Hillier, including breaking the national record in three straight European tournaments.
Jyothi Yarraji Commonwealth Games 2022
After successfully qualifying for the Commonwealth Games this year, the great Indian hurdler is looking forward to her first major championship competition. In an interview, she indicated that she is not nervous about competing in the Commonwealth Games in Birmingham.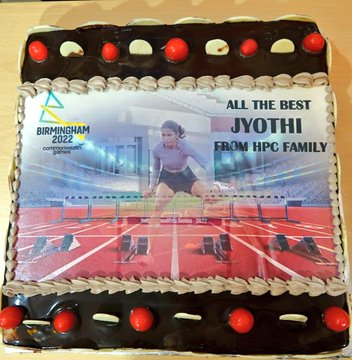 Jyothi is thrilled to be competing in the most significant competition yet. She says this is one step closer to her ultimate goal of winning an Olympic medal.
Early Life
Jyothi Yarraji was born on August 28, 1999, in Visakhapatnam, Andra Pradesh. Jyothi Yarraji, like many Indian athletes, grew up in a poor family.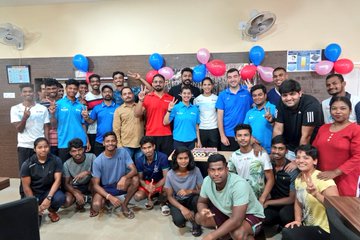 Kumari, her mother, is a domestic servant who works part-time as a cleaner in a city hospital, and Suryanarayana, her father, is a private security guard. They earned less than Rs 18,000 per month. Jyothi was born to be a champion athlete.
| | |
| --- | --- |
| Name | Jyothi Yarraji |
| Profession | Track and Field |
| Birth Place | Visakhapatnam, Andra Pradesh |
| Age | 22 years old (as of 2022) |
| Nationality | Indian |
| Religion | Hindu |
| Category | Women's Hurdle |
| Highest Ranking | 96 |
| Marital Status | Single |
| Father's Name | Suryanarayana |
| Mother's Name | Kumari |
Career and Achievements 
Jyothi Yarraji rose to prominence in 2015 after earning a gold medal at an inter-district competition in Andhra Pradesh. She then went to the SAI Centre in Hyderabad to train with Olympian and Dronacharya awardee N Ramesh.
Jyothi moved to the Odisha Athletics High-Performance Centre in Bhubaneswar in 2019 and met British coach James Hillier there. She took gold at the Khelo India University Games.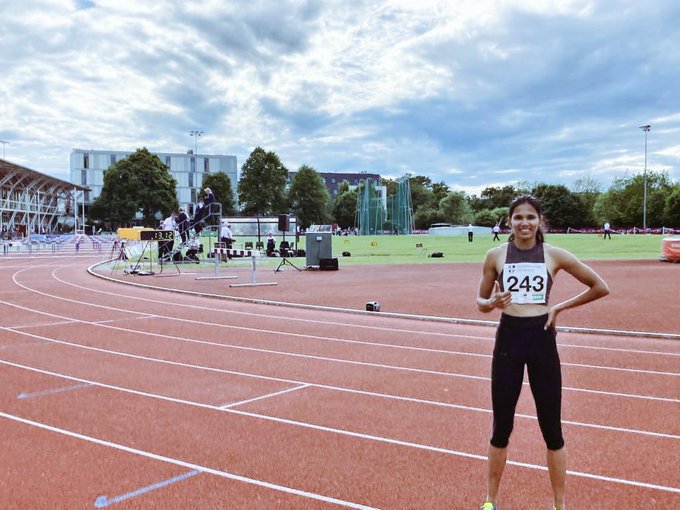 In January 2020, she set a national record by running 13.03 seconds to win gold at the All India Inter-University Athletics Meet. Unfortunately, this could not be officially recorded because the National Anti-Doping Agency (NADA) did not test her before the competition, and there was no technical delegate from the Athletics Federation of India (AFI) present. She set another national record with a timing of 13.09 seconds at the Federation Cup in Kozhikode, but it was rejected since it was a wind-assisted run.
Devastated but motivated, she came back strong and made her international debut on May 10, 2022, at the Cyprus International Athletics event in Limassol. Jyothi Yarraji finally surpassed Anuradha Biswal's 2002 record of 13.38 seconds in the women's 100m hurdles with a time of 13.23 seconds.
She won the gold medal at the Loughborough International in the UK in May with a time of 13.11 seconds, then four days later at the Harry Schulting Games in the Netherlands with a time of 13.04 seconds.
National record in women's 100m hurdles – 13.04s.
Gold Medal at the National Inter State Senior Athletics Championships in 2022.
Gold Medal at the All India Inter-University Championships.
Jyoti Yarraji Height 
She is blessed with an attractive personality which is enhanced by her black hair and black eyes. Her height is 5 feet and 7 inches which is 170 centimeters.
She follows a regular and healthy diet in order to keep herself healthy with a weight of 57 kg or 125 lbs.
Height: 5'7″
Weight: 57 kg
Hair Colour: Black
Eye Colour: Black
Jyoti Yarraji Husband 
There is no information available with regards to her husband, boyfriend, and any relationships. It is believed that she is single and enjoyed her life with her family and friends.
Jyoti Yarraji Net Worth
According to some Internet sources, her estimated net worth is around $300K approx.
Did You Know?
She admires Usain Bolt and Neeraj Chopra.
For technical reasons, she was denied the national record twice.