Conan Gray is a singer-songwriter, social media celebrity, TV personality, and musician from the United States. As a youngster, he began uploading vlogs, covers, and original music on YouTube. On November 20, 2014, he took his first formal move into the music industry by uploading a video of a version of the song To Make You Feel My Love. In 2016, he launched his solo career with the tracks See Right Through and The Other Side. In 2018, he secured a record deal with Republic Records and released his debut EP Sunset Season (2018). Conan released three new singles in September 2019: Checkmate, The King, and Comfort Crowd.
Kid Krow (2020), his debut studio album, debuted at number 5 on the US Billboard 200, making it the largest US new artist launch of 2020. On June 24, 2022, his sophomore album Superache was published. In January 2019, he appeared as a musical guest on the Michael Moore/Busy Philipps/Conan Gray/Brendan Buckley episode of the comedy, talk-show series Late Night with Seth Meyers. His self-titled YouTube channel now has over 4 million followers. He also received a Shorty Award in 2019 for "Best YouTube Musician."
Well-known for
Being a musician and singer-songwriter.

"Sunset Season," his debut EP (2018).

Idle Town (2017), Crush Culture (2018), and Comfort Crowd (2018) for delivering successful singles (2019).

Winning a Shorty Award in 2019 for "Best YouTube Musician"
Early Life
Conan Gray was given the birth name Conan Lee Gray on December 5, 1998. He is from Lemon Grove, California, in the United States. He is an American citizen with a mixed heritage, having been born to an Irish father and a Japanese mother. As of 2021, he is 23 years old. His zodiac sign is Sagittarius, and he is a Christian. His family relocated to Hiroshima, Japan, when he was an infant because his grandpa required medical care. The family returned to California after spending two years there. When he was three years old, his parents split. In a "Draw My Life" video, he discusses his childhood experiences with divorce.
He has a sister who appeared alongside him in a video on his YouTube page. Gray relocated twelve times during his youth since his father was in the military, including three times during sixth grade. Throughout elementary school, he was constantly bullied. He was one of just five Asian students in his class. Later, as an adolescent, he moved to Georgetown, Texas, where he spent the rest of his adolescence. He got admitted to UCLA and relocated to Los Angeles in September 2017 to study filmmaking.
Celebrated Name

Conan Gray

Age

23 Years

Nick

 Name

Conan Gray

Birth

 Name

Conan Lee Gray

Birth

 Date

1998-12-05

Gender

Male

Profession

Singer and Songwriter

Birth Nation

USA

Place Of Birth

Lemon Grove, California

Nationality

American

Ethnicity

Mixed

Religion

Christian

Horoscope

Sagittarius

College / University

UCLA

Marital Status

Unmarried

Net Worth

$4 Million

Source of Wealth

Music Industry

Height

5 feet 9 inches

Weight

68 KG

Body Type

Slim

Hair Color

Dark Brown

Eye Color

Dark Brown

Links

Instagram
Conan Gray Career
Conan Gray founded his own YouTube account in 2013 and began recording videos at the age of 15 that focus on themes such as baking and primarily on his daily life. His vlog content is largely focused on his life in small-town Texas.

He has made music, displayed his artwork, and created other videos for his vlog, which has received over 25 million views.

In March 2017, he self-released his debut track "Idle Town," which had over 14 million listens on Spotify and 12 million views on YouTube.

On September 1, 2017, he self-released his second single "Grow," followed by a music video the next day.
In October 2018, he released the track "Generation Why."

Gray released the five-track EP Sunset Season in November 2018, which features the tracks "Idle Town," "Generation Why," "Crush Culture," "Greek God," and "Lookalike."

On the eve of February 2019, he made his late-night television debut on Late Night with Seth Meyers.

In February 2019, he re-released the tune "The Other Side."

Between March and October 2019, he released a series of songs from his first album, Kid Krow, including "Checkmate," "Comfort Crowd," and "Maniac," "The King."

He was nominated for Breakthrough Artist at the 2019 Streamy Awards and received the 2019 Shorty Award for Best YouTube Musician.

Gray's tune "Maniac" became a hit on international mainstream pop radio in early 2020. When it reached number 25 on the Bubbling Under Hot 100 list, as well as the top 100 charts in Australia, Ireland, and South Korea, it became his first Billboard-charting hit.

On March 20, 2020, he released his first full-length studio album, "Kid Krow." The song "Heather" got successful on the social media site TikTok in August 2020, becoming Kid Krow's sixth and last release.

In October 2020, he will also sing "Heather" on The Late Late Show with James Corden and The Today Show.

In October 2020, he released the track "Fake" with American artist Lauv.

Between May 2021 and January 2022, he released the songs "Astronomy," "People Watching," and "Jigsaw."

He then revealed that his second studio album, Superache, will be released on June 24, 2022.

On April 15, 2022, he released the single "Memories."

On May 19th, he released the album's fifth single, "Yours."
Conan Gray Girlfriend
Conan Gray has not yet married and plans to do so. He is now thought to be single. On December 3, 2019, he shared an Instagram photo of himself and Matty Healy. His fans were confused as to whether he is bisexual and dating Matty.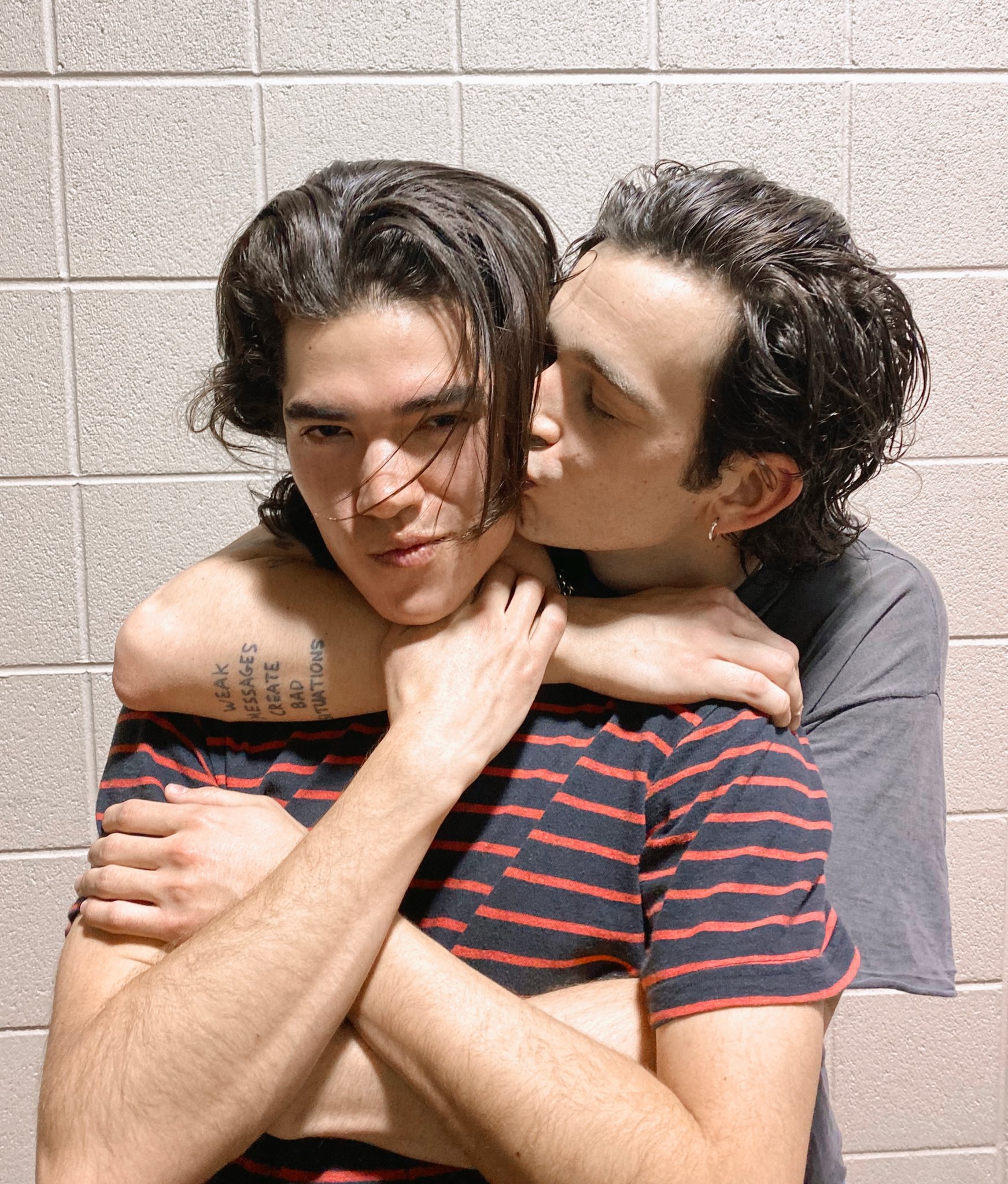 However, he has not verified anything. He is content with his current life and is not bothered by anything. His sexual orientation is heterosexual.
Conan Gray Height and Weight 
Conan Gray stands at 5 feet 9 inches tall. His body weight is around 68 kg. He has dark brown hair, brown eyes, and a thin build. His physique is in good shape. His other body size, on the other hand, has yet to be revealed.
Conan Gray is a well-known singer and composer who has published several songs, singles, and albums. As of 2022, he has a net worth of $4 million as a result of his work. His annual income is in the $400K range. His primary source of money is the music business.
Did You Know?
Gray was dubbed "the pop prince for unhappy online kids" by Teen Vogue.

During his mother's pregnancy, she was diagnosed with an early stage of cancer.

When he was three years old, his parents split.

Conan moved 12 times during his youth due to his father's military employment, and three times during the sixth grade alone.

Conan launched four YouTube channels after receiving a computer for Christmas.

Conan has always aspired to be a model or an actor since he was a child.